Not all sex positions are created equal, but the sex experts at Ann Summers say these 8 are totally orgasmic and much more likely to get you off. The penetrative positions can be done with a penis-owning partner, or with a partner wearing a strap-on. Enjoy!
The Bridge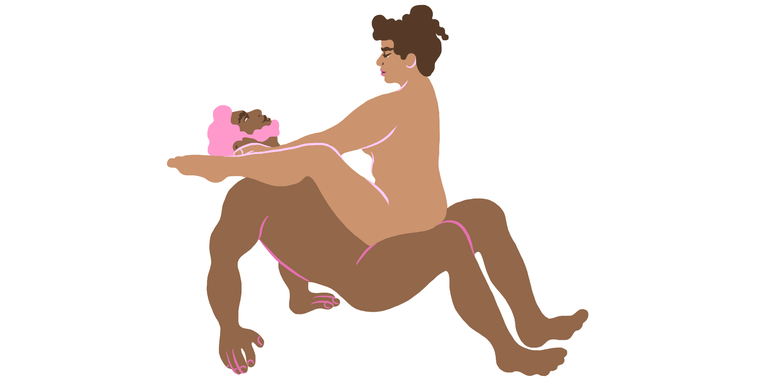 Have your partner assume the bridge position, supporting themselves on their hands and feet. Straddle either side of them and bounce, rock and grind away.
This position may look daunting but the control over speed and depth of penetration make it so worth the effort. Putting your feet on the floor either side takes the pressure off them and allows you squat and grind at a pace you enjoy. With their hands out of action, it's down to you to get your kicks, add a little vibration in the form of a bullet vibrator to stimulate your clit and nipples.
The Erotic V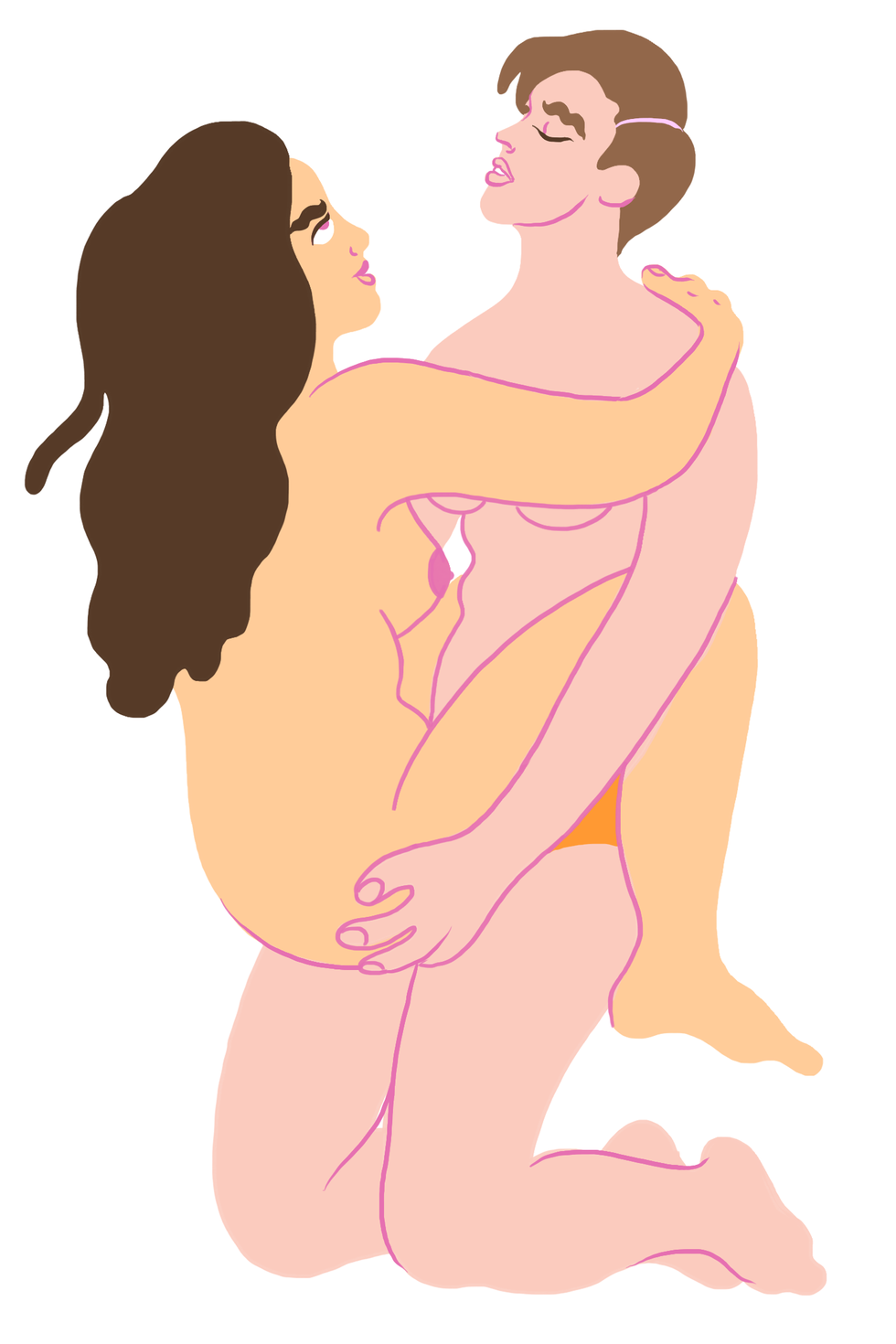 Have your partner kneel, wrap your legs around their waist and have them support you by holding your bum. This position involves a good amount of strength from both parties, FYI. Having your body pressed against theirs makes this position super intimate. The full contact makes for great clitoral stimulation, but you should also, slip a clit vibrator between you. Incorporate nipple play by having them suck your breasts whilst you bounce.
Bucking Bronco
Straddle your partner while they're seated and take turns in rocking and riding. Kneel for a controlled bounce, or place your feet either side of your partner and squat your way to hard, fast and intense orgasms. This position allows you both to take the driving seat and alternate between deep penetration and slow, teasing squats. The added friction of their lower abdomen rubbing against your clit makes the Bucking Broncho a great position to achieve multiple orgasms. Want them to take control? Crouch and hover slightly above them; hold their shoulders and allow them to thrust away beneath you. Giddy up.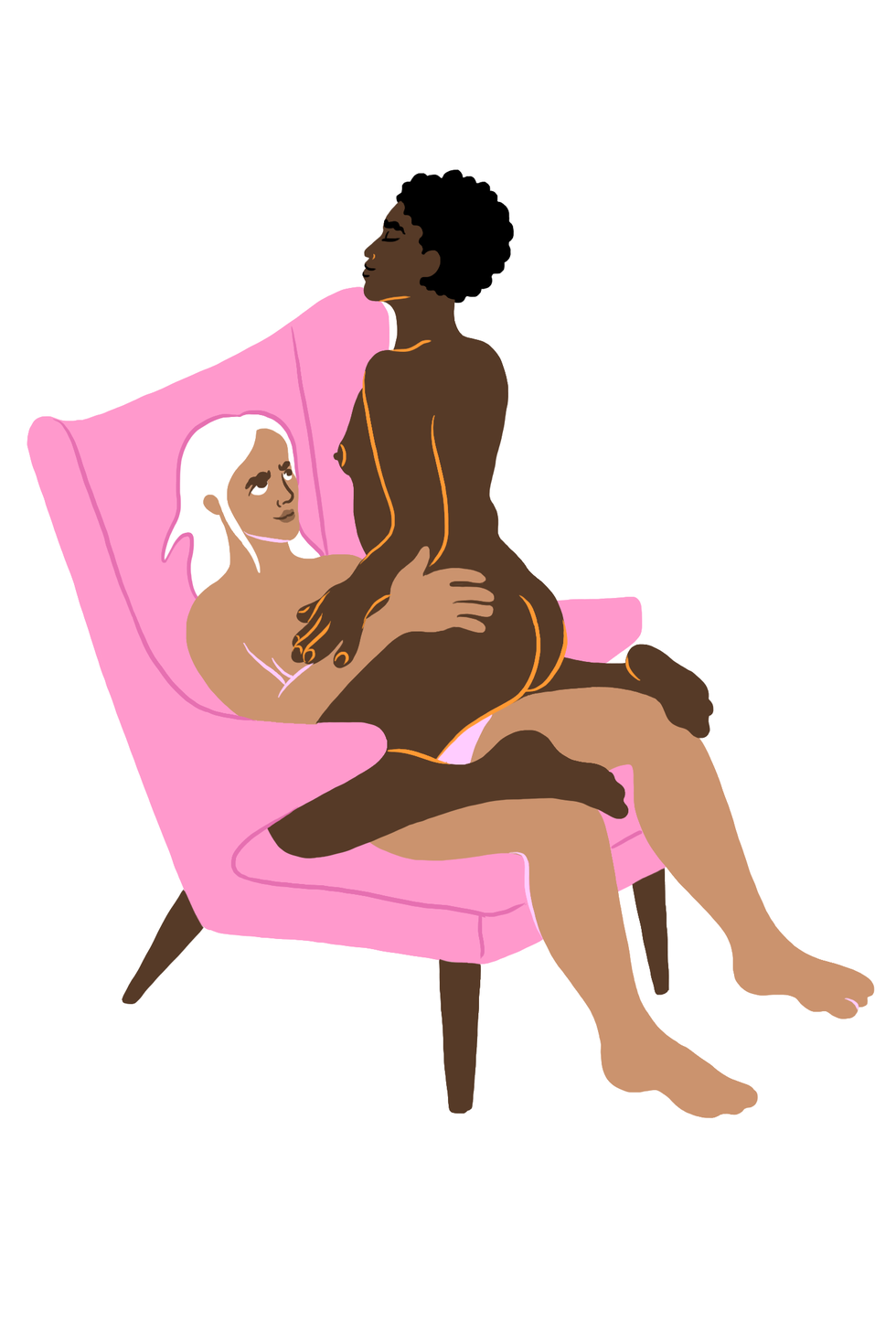 Standing 69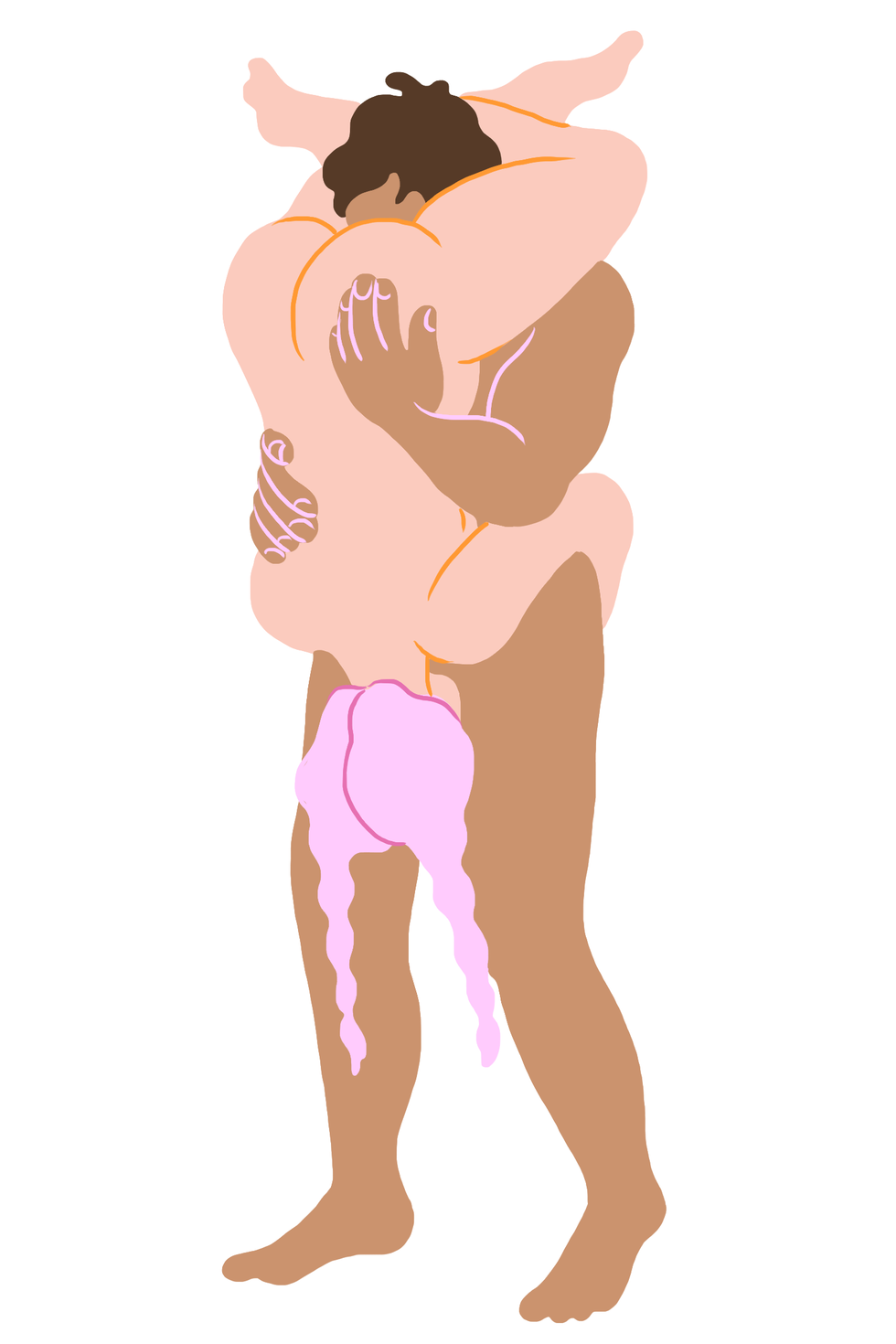 Get the ultimate head rush while you receive some insanely good head. Support your weight by resting your thighs on your partner's shoulders and have them hold onto your waist. Still need a little more stability? Reach out and put your hands on the floor – hand standing for head!
Being upside down means that your blood rushes to your head giving you a dizzying excuse to get lost in the moment and focus entirely on pleasure. Add some sensational slip with flavoured lube and get ready to enjoy sex from a whole new perspective.
Reverse Rider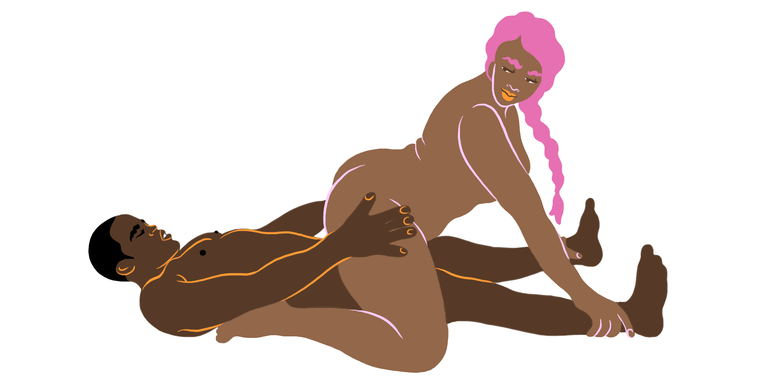 A great position for receiving vaginal, anal and clitoral stimulation, this one also puts you in full control of the speed and depth of penetration.
Straddle your partner while facing their toes, stay knelt for slow, grinding motions or squat deeper for more intense, harder and faster penetration. Hold onto their legs for support and flex your hips while arching your back, or rotate your hips in a figure of eight. Lean backwards to ensure that they hit your G-spot or forwards for a fuller feeling.
If you struggle to achieve orgasm through penetration alone, ask them to give you mind-blowing, orgasm-inducing clitoral stimulation from the friction. Or get them to use a wand vibrator on your clit at the same time.
Get It Up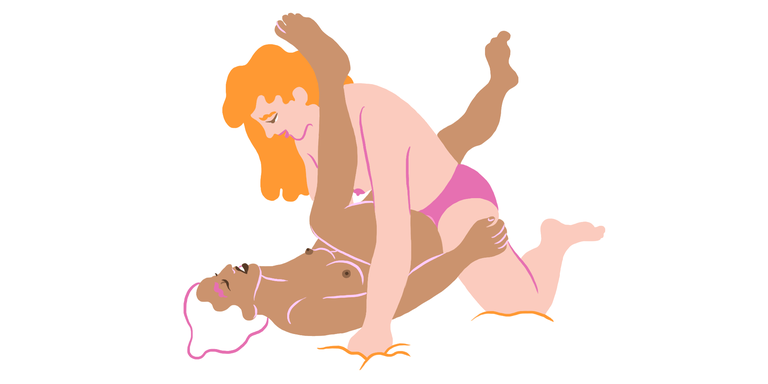 With one leg over your partner's shoulder and the other against the bed/floor, you're in the perfect position for hitting the G-spot as well as ensuring that you're on the receiving end of some fab clitoral stimulation.
With free hands, your partner can stimulate your nipples and add a whole lot more pain (or pleasure). Place a cushion under your bum to elevate yourself off the bed, and enjoy some deep penetration that hits all of the right spots.
Butter Churner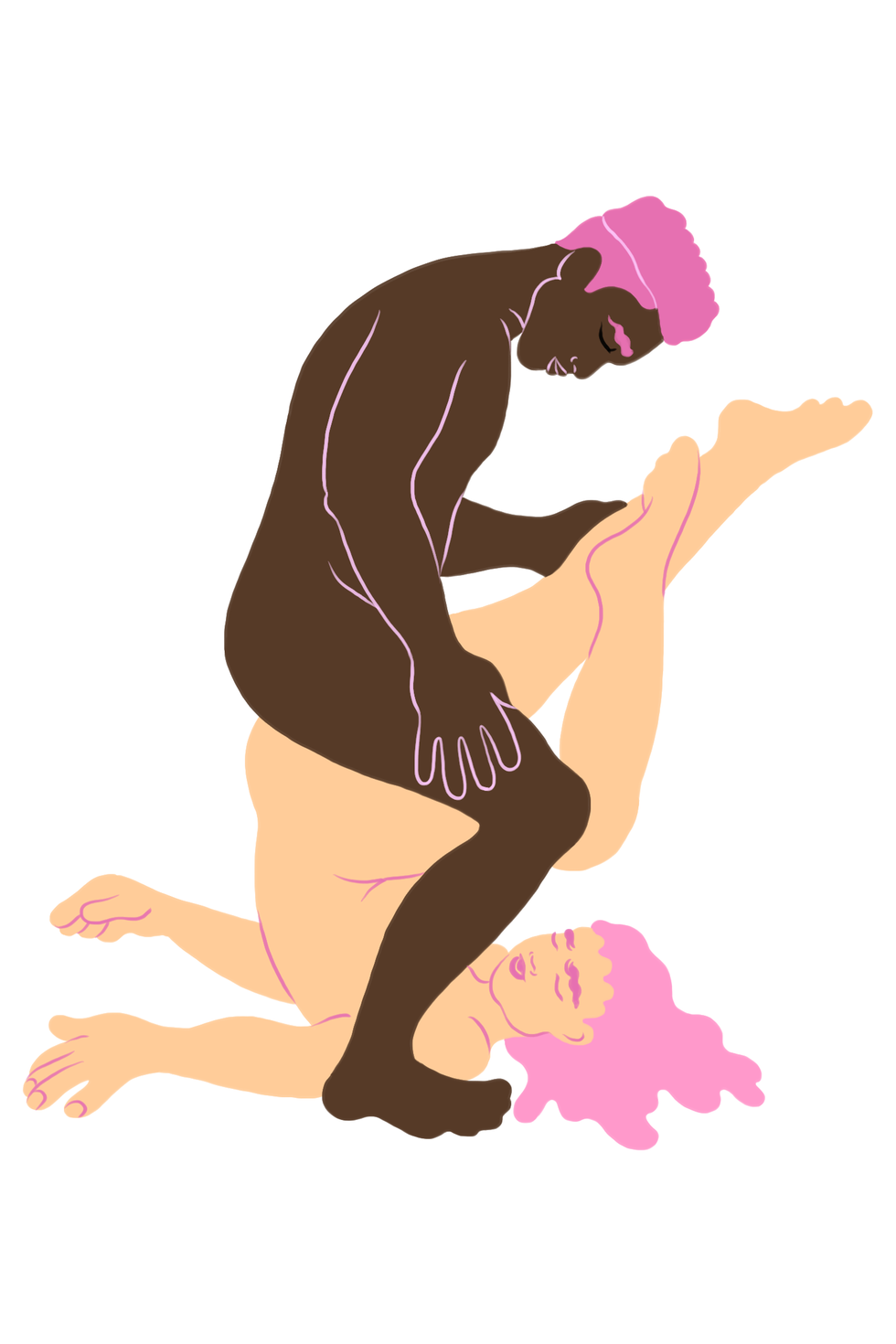 Looking to try something a little advanced and totally kinky? We recommend getting frisky on the sofa to take things out of the bedroom and help you achieve this position. Start with a little missionary to get things going. When you're ready to switch it up and are craving deep penetration, get into a shoulder stand position on the floor, using the sofa to support your back and take your weight.
With your bum raised and legs in the air, get your partner to hold your ankles and enter you from above. They will control the depth of every thrust and enjoy taking you from a whole new angle. This will really target your G-spot and you or your lover can use a free hand to tease and rub your exposed clit.
Make it kinkier: use ankle cuffs or bondage rope and allow your lover to tie your ankles together.
The Shard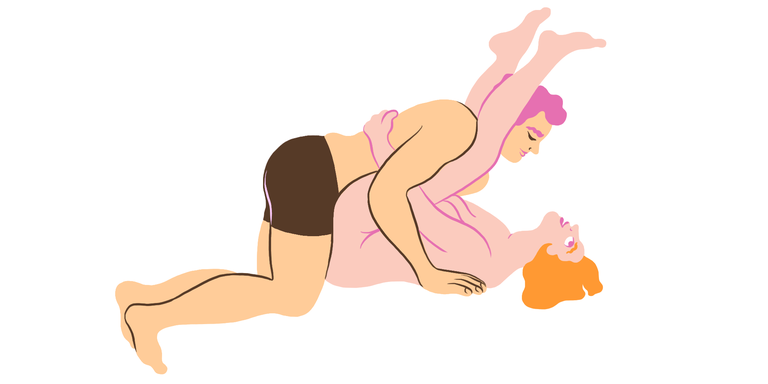 This sex position is ideal for achieving G-spot orgasms and provides an incredible view. Lift your legs high; keep them together and support yourself by holding your thighs or rest your ankles over their shoulder. Push your thighs together and squeeze your pelvic floor muscles around their shaft/strap-on. Pop a pillow under your lower back for the perfect angle, and enjoy the full force of them hitting your G-spot with every thrust.
If you prefer clitoral stimulation or want to mix up this position, The Shard is still the one for you. Simply spread your knees and use your favourite vibrator.
Source: cosmopolitan.com